| | | |
| --- | --- | --- |
| | Меню сайта | |
| | | |
| --- | --- | --- |
| | Bring X to Russia | |
| | | |
| --- | --- | --- |
| | Official links | |
| | | |
| --- | --- | --- |
| | Твиттер Йошики | |
| | | |
| --- | --- | --- |
| | Статистика | |
---
Онлайн всего: 1
Гостей: 1
Пользователей: 0
| | | |
| --- | --- | --- |
| | FOREVER X | |
| | | |
| --- | --- | --- |
| | Russian fans about X JAPAN European Tour | |
We are X...
Berlinライヴ とても楽しかった. Tokyo Domeも日産スタジアムも参戦したんだけど,今回はステイジがぜんぜん近かったので, 本当に一体になって 嬉しくてたまらなかった. Born to Be Freeという新しい曲を聴くと翼を広げてきたかのようなかんじになりました. Endless Rain 皆と一緒に歌ってとても感動した.X の音楽は境界がないとも一度実感して涙を止められない. Art of Lifeが一番大好きでいつも感心した.

もあのライヴを見に行たい!
X Japanの皆さん,さん, 素晴らしいコンサートをとてもありがとうございます! これからも頑張ってください!

The concert in Berlin on the 4th of July was wonderful. After hugeness of Tokio Dome and spaciousness of Nissan Stadium I finally managed to see my favourite artists entirely close! It was unforgettable feeling of closeness and unity. Born to Be Free gave me wings to fly, Endless Rain purified my heart, Art of Life showed me the way. Once again I realized that beautiful music has no borders and no distance. I'm looking forward to have an opportunity to attend concert in Europe one again and hope in Russia as well!
Liubov
(Diana)
Berlin 04.07 This concert and all the things connected to it I can describe in a phrase "new feeling". A new city, waiting under club's doors (yes, we came that far not to see the show from the end of the hall!), whirl of emotions, when you fell being part of something significant. I have never felt anything like this on other concerts. And the way the band kept up the contact with audience? It's just unbelievable! Moreover, feeling of heavy body on my head can be referred to as a new feeling as well. But that was a pleasant weight, yes ;)Thank you X Japan for this striking new feeling! We are waiting for you in Russian with all our hearts and souls!
Elena
(Helen_Sad)
ThanX beloved X Japan for concert in Berlin! It was a union of music and people. All of us! It was happiness. Yoshiki shone over the drum set and Toshi's voice - the voice of an angel. And Hide was there with us! I'm ready to sit all day in front of hall under the endless rain again to see Yoshiki on stage by the piano and sing "Endless rain"for him. And again, catching him in diving :)))
Europe will always wait for X!
Thank them for music and beauty. I love them all! We are X!!!
Yoshiki-san, please take care. For us.
Olga
(OlgaZ_SPb)
Not so long ago I could not even think it was possible. Seeing X Japan's live was an unbelievable dream. Japan is too far away... But I managed to go to Berlin! Thank you very much for this opportunity - European tour. You made a lot of fans happy. Dreams come true, everything is possible. Now I know it. You give faith. Seeing you on the stage, singing together, shouting 'We are X!' - it was like in a fairy tale. Amazing live!
We are waiting for you in Russia. It will happen someday.
We believe in it.
Toma
(kazoo)
This year I attended concerts of X-Japan in Paris and Berlin for the first time in my life. It was unforgettable! So much bright, unique moments and emotions! When the music began to play I traveled to an absolutely different magic world, where I forgot about all the troubles and problems of the reality!
It was wonderful and so exciting, that it's hard for me to find words to describe. One of the brightest moments – when audience singed Endless Rain all together! Unbelievable, just a magic unity of musicians and audience… I still have gooseflesh when I remember it… Moreover I was charmed by Sugizo playing violin. And certainly my long-standing dream came true – to see how Yoshiki plays solo in Art of Life. This is really great song, and this solo penetrates right into one's soul and turns it upside down. On the whole seing Yoshiki playing piano is a incredibly beautiful spectaclet, which you can't take your eyes off!
I want to say "Thank you" to all the musicians for such incredible occasion! And thanks to Yoshiki for making X come to Europe. I believe I will visit more X concerts! I will wait for them to come to Europe next year and hope to Russia. And I also hope to attend their concerts in South -East Asia. Having attended my favourite band's concert once, I realized it is really hard to stop, I want to meet favourite musicians and hear their Music more and more ofter. We Are X!
P.S. Yoshiki, I love you… forever!
Luba
(XYoshikiLoveX)
Yoshiki…Thank you so very much for European tour!!!Thank you for heavenly music, for the most sunny and charming smile in the whole world, for your infinite love to your fans!!!
I attended two concerts of X Japan! I cathed every motion, every sight, every smile, every word of yours!!!
I'm happy you received our presents in Paris!!! You were so sweet and very happy on those photos!!!
In Berlin I was really lucky: your dive to the crowd… just a moment… and you appeared next to me!!!!!!!!!
Оооооооооо– these were the most unbelievable-unreal-reckless-fantastic-happy few seconds!!!!!!
Thank you!!!! I, WE, ALL OF US LOVE YOU VERY MUCH!!! And we wait for you in Russia impatiently!!! I believe you will surely come!!!!
Anastasiya
(Violet_Yozhik)
The concert of X JAPAN in Paris was the first for me and I hope, not the last one. I'm afraid I just don't have words to express all my feelings and impression that I've been given. It's a bright flash, a vortex of magnificent sound, beautiful melodies, wonderful vocal and shiny artistry. And amazing sincere smiles of the musicians. Thank you so much for this incredible journey to the world of X JAPAN!
...And you know what? You are my heros!=)
Bhoebelona
I attended X-Japan's live in Paris. It was a true miracle! The world around disappeared, there was only Music. It was true happiness. Thank you!
Смертушка
Thank you Yoshiki!!! Russia loves you!!!!!
| | | |
| --- | --- | --- |
| | Copyright ru-XJAPAN © 2018 | |
| | | |
| --- | --- | --- |
| | Soundcloud | |
Latest tracks by yoshiki
| | | |
| --- | --- | --- |
| | Scarlet Love Song | |
| | | |
| --- | --- | --- |
| | Тэги | |
japan
Release
fanstuff
Twitter
Pictures
x japan
new song
andy wallace
Review
interview
translation
toshi
yoshiki radio
World Tour 2011
article
News
press
pata
Heath
Hide
sugizo
We
blogs
taiji
Book
fan's meeting
Memory
фанатское
transtation
j-rock концерт в России
Dope HEADz
info
radio yoshiki
LIVE
Video
photos
links
yoshiki
| | | |
| --- | --- | --- |
| | Друзья сайта | |
| | | |
| --- | --- | --- |
| | flagcounter | |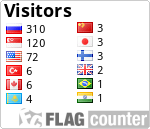 | | | |
| --- | --- | --- |
| | Форма входа | |